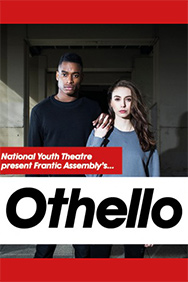 Othello - National Youth Theatre
Ambassadors Theatre
Prix dès € 26.70
This is a mating ground. A dog-eat-dog kind of place. And it's about to kick off…

In an exclusive collaboration, the National Youth Theatre are proud to present Frantic Assembly's award-winning adaptation of Othello.

This electrifying take on Shakespeare's thriller of paranoia, jealousy and murder takes a scalpel to 21st century Britain and will leave you breathless.