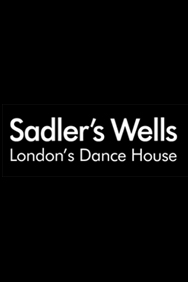 Trois Grandes Fugues
Sadler's Wells
Prix dès € 32.70
Trois Grandes Fugues marks a welcome return for the world class dancers of Lyon Opera Ballet who last performed at Sadler's Wells more than a decade ago.

Three acclaimed choreographers each create inimitable dance works to the same piece of music - Beethoven's Grande Fugue op. 133.
Lucinda Childs' interpretation exemplifies her meticulous precision and cool, complex classicism. Anne Teresa De Keersmaeker responds with an uninhibited, masculine and non-classical vocabulary, whilst Maguy Marin creates an exhilarating whirlwind where life is reduced to a race against death.
This performance is a part of the London-wide dance festival Dance Umbrella.

How do I receive my tickets?
When you have finished your online booking, an e-ticket will be sent to your email adress. All you have to do is print it and bring it with you to the theater on the day of the performance.